BORA truck tour is taking over Finland in June 2022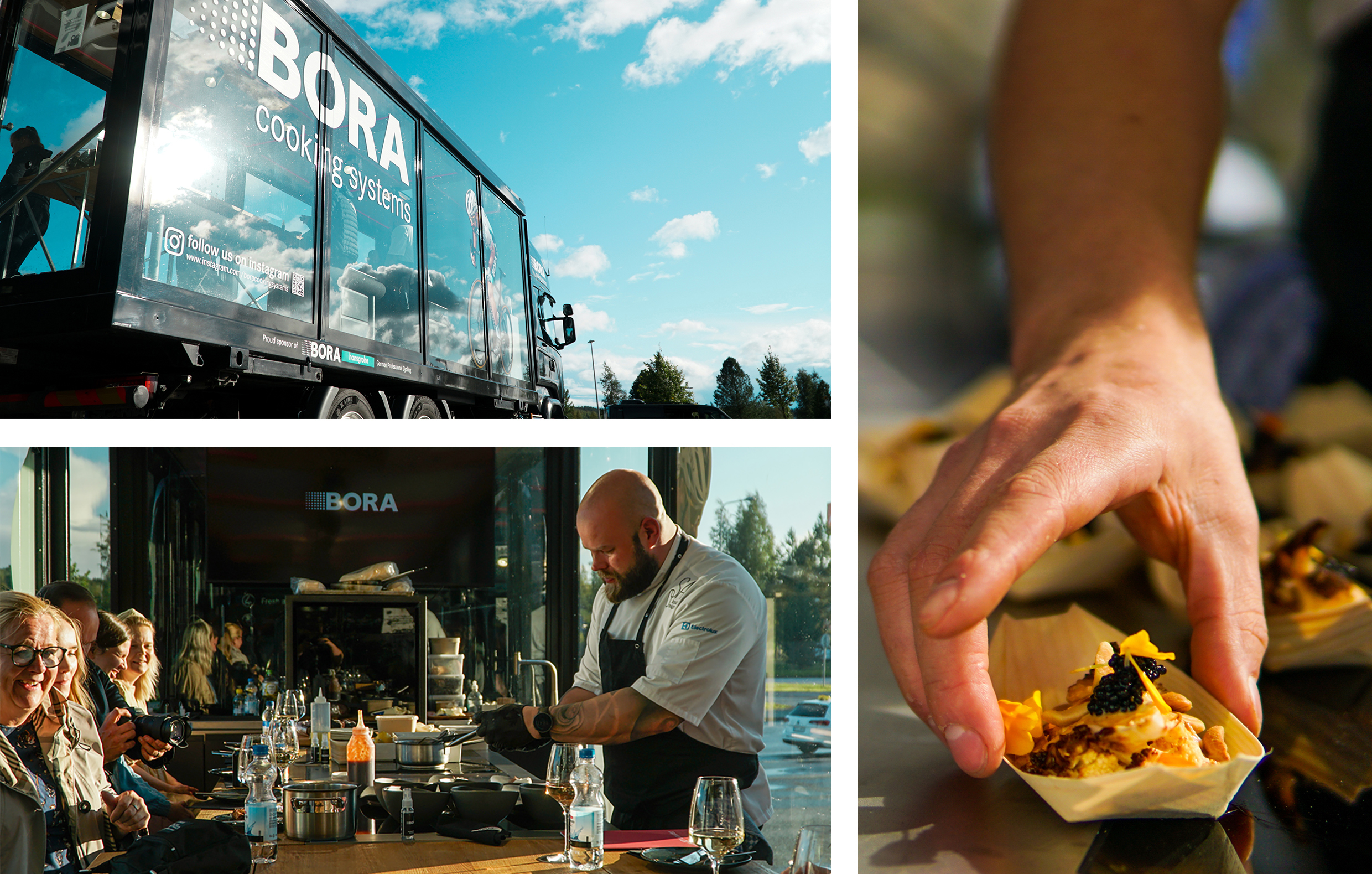 BORA Inspiration Tour 2022 hits the road again in June 2022. In five different Finnish summer cities you get to experience first-hand the revolutionary BORA cooking systems with our professionals.
The truck displays for example the new BORA S Pure downdraft suitable for 60 cm wide units and the completely new BORA X BO flex oven.
You can also get a taste of BORA cooking by sampling small bites by Finnish top chefs.
Come and enjoy the summer and good food!
Helsinki – Narinkkatori: 8.6. 15-18, 9.6. 10-18 & 10.6. 10-18 – Filip Langhoff
Kuopio – Kauppatori: 11.6. 15-18 & 12.6. 10-17 – Mikko Pakola
Oulu – Mannerheiminpuisto (Isokatu): 13.6. 15-18 & 14.6. 10-18 – Mikko Pakola
Jyväskylä – Messuaukio: 15.6. 15-18 & 16.6. 10-18 – Aki Kinnunen
Tampere – Frenckellinaukio: 17.6. 15-18 & 18.6. 10-14 – Aki Kinnunen