Top quality AM Cook cookware now available in Finland!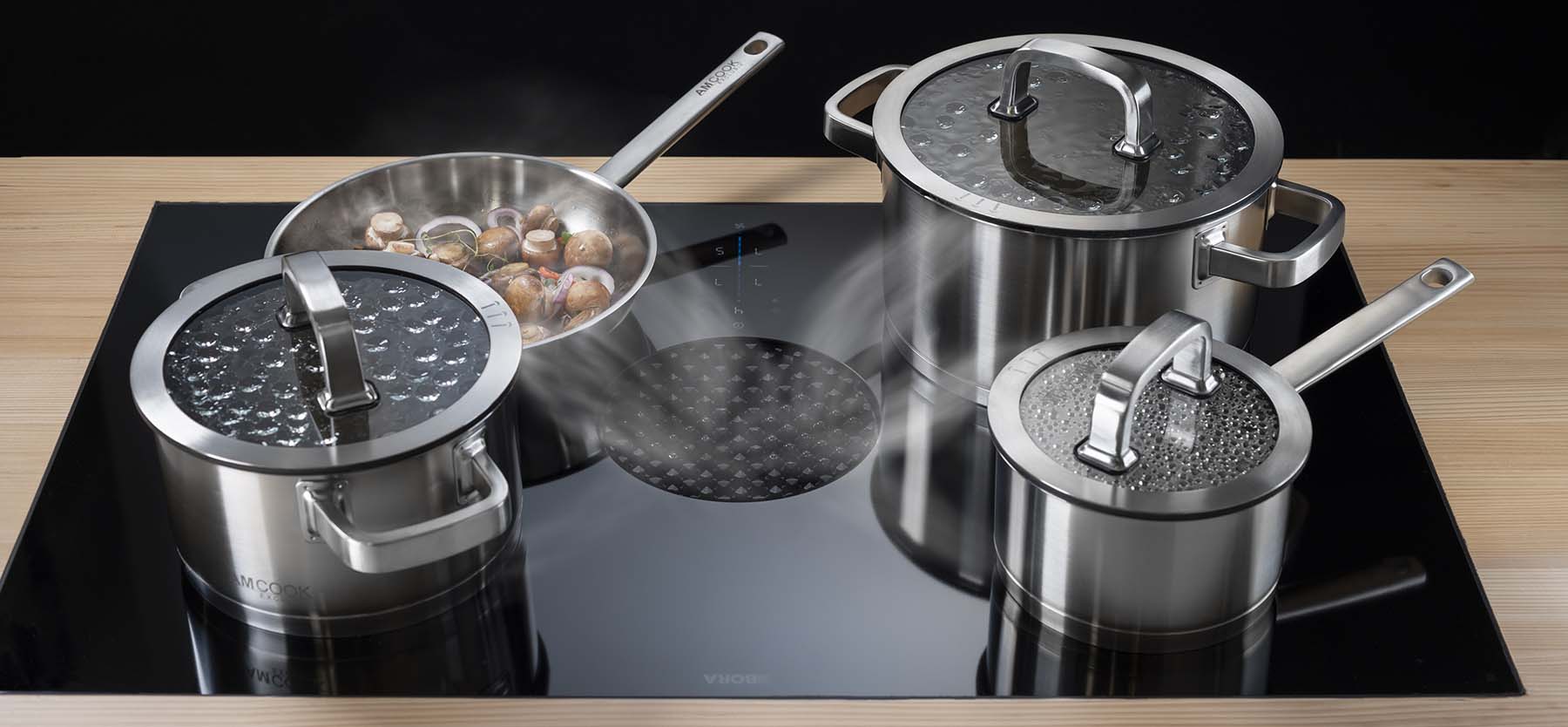 Outstanding usability
Thanks to the innovative lid of the high-quality AM Cook cookware, the rising steam can escape only at a single point and can therefore very easily be extracted by a downdraft extractor. Traditional wall and ceiling cooker hoods can collect the rising steam from this special lid more efficiently too.
With this cookware you can cook any kind of dishes with a closed lid and avoid the distribution of odours and fats keeping the kitchen cleaner and indoor air fresher. You can also save energy. The innovative, tight lid helps liquids boil faster and with less power. In addition, it reduces sounds from cooking and frying.
AM Cook cookware is suitable for all types of cookers, induction, ceramic, electric and gas. The sturdy handles guarantee a safe and comfortable grip as they do not get hot.
In addition to the different size pots equipped with glass lids, the series includes also steel pans and a serving pan that also has a glass lid. The cookware is made of high-quality 18/10 steel. All pots have an integrated dimensional scale.
As an accessory there is available a unique gourmet lid. The gourmet lid has a silicone rim for a perfect fit for both 24 cm and 28 cm pans. Thanks to the innovative design of the lid, condensation is collected in the rim of the lid, so no water drips into the fat or onto the food being fried and the prepared food becomes crispy and crunchy instead of being watered down. The collected water is simply emptied by pulling off the silicone rim.
Familiarize yourself more closely with the cookware.